Jubilee String Quartet
Jubilee String Quartet
String Quartet Series III
Sunday 6 February 2022
3.00pm
Martineau Hall at Dorking Halls
Tickets £21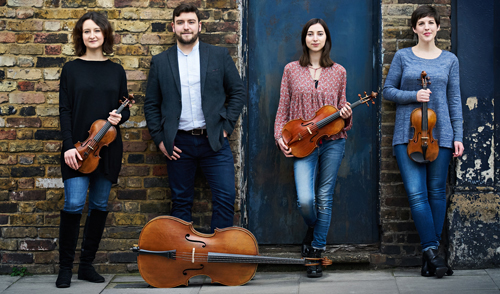 Haydn String Quartet in D minor, Op.103
Schubert String Quartet No.10 in E flat major, D87
Schubert String Quartet No.15 in G major, D887

Tereza Privratska Violin I
Julia Loucks Violin II
Lorena Cantó Woltèche Viola
Toby White Cello
The final concert of the Jubilee String Quartet's series begins with Haydn's last string quartet. It was written at the end of his life when the ageing composer, his energies flagging, was able to complete only two movements.
This is followed by two works by Schubert. First comes an early quartet, written for the family ensemble in which the boy Schubert played the viola, alongside his father and two brothers.
It is followed by his last towering quartet, a powerful and substantial piece written in a mere ten days despite the composer's weakening health.