Leon McCawley
Celebrity Piano Recital Leon McCawley
Saturday 5 March 2022
7.30pm
Martineau Hall at the Dorking Halls
Tickets £21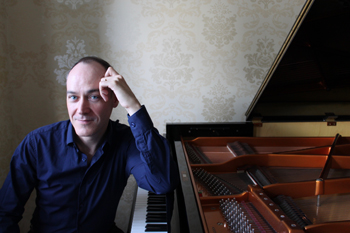 Haydn Piano Sonata in E minor HXVI/34
Mozart Rondo in A minor K511
Mozart Piano Sonata in D major K576
Schubert Piano Sonata in A major D959
Piano sponsored by Anne Usher
The British pianist Leon McCawley won first prize in the 1993 International Beethoven Piano Competition in Vienna and also took second prize in the Leeds International Piano Competition the same year. Since then he has become a well-established name through his many concerts, broadcasts and recordings.
His repertoire ranges widely but he is especially known for his interpretation of Mozart's concertos and sonatas. His recital focuses on the Viennese classics, with music by Haydn, Mozart and Schubert.
First comes a sonata by Haydn, distinguished by its elaborate slow movement. This is followed by a very fine Mozart rondo and the so-called 'trumpet' sonata. The concert closes with Schubert's sonata in A, written at the end of the composer's very short life and one of his finest pieces.