Violin Recital
Charlotte Saluste-Bridoux Violin & Ariel Lanyi Piano
Saturday 14 May 2022
7.30pm
Martineau Hall at Dorking Halls
Tickets £19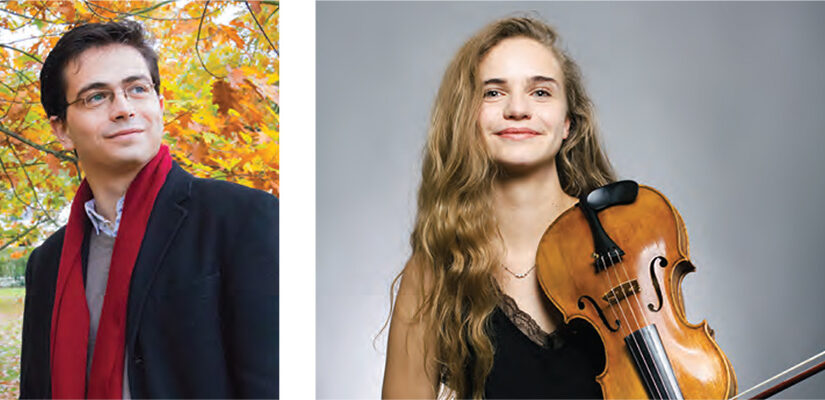 Biber Passacaglia
Schubert Fantasy in C major, D934
Amy Beach Romance for Violin & Piano, Op.23
Poulenc Sonata for Violin & Piano, Op.119
Piano sponsored by Chris & Sue Pratt
Musicians sponsored by The Countess of Munster Musical Trust
The violinist Charlotte Saluste-Bridoux and pianist Ariel Lanyi both studied at the Yehudi Menuhin School in Stoke d'Abernon and are now forging impressive careers.
Charlotte, who was born in France, has already won prizes and performed at the Wigmore Hall and in the Proms. She plays a range of concertos and enjoys chamber music.
Ariel, from Jerusalem, has recently given a solo recital at the Wigmore Hall. He too has played concertos with several orchestras and is also a keen chamber musician.
Their programme includes a Fantasy that Schubert wrote for a pair of musical friends, Poulenc's only violin sonata, and a Romance by the American composer Amy Beach, whose music is now becoming more widely played and enjoyed.